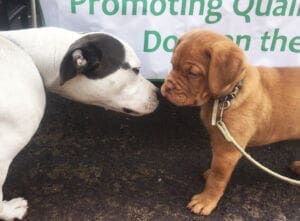 Street Dog Project was founded in 2013.  We first operated as a program of Friends of the Animal Shelter in Jackson County, Oregon.  In 2021 Street Dog Project was established as a 501(c)(3), non-profit organization. We are a community service public charity that focuses on improving the quality of life of pets affected by houselessness and poverty.
Our primary mission is to provide free spay/neuter services for animals of the unhoused and no/very low income in order to improve the lives of animals and prevent overpopulation.
To establish trust and improve the quality of life for dogs and cats, we provide limited high-quality food, collars, leashes, harnesses, coats, and other items to help pets in need.  We also provide vouchers for low-cost vaccine clinics and help with flea/tick/worm medications and veterinary care when able.
As we continue to make spay and neuter our priority, we believe that a holistic approach with an educational platform to provide long term, meaningful help that will improve the lives of dogs and cats and prevent more animals from entering shelters, being euthanized, or leading a life of suffering.
We strongly believe in collaboration and work closely with partners who serve the unhoused communities and animals in Southern Oregon; we provide food and gear and do outreach events where we distribute donations and work with people to spay and neuter their pets.